South Indian women who love kemp jewellery adore Zivara Fashion. This brand provides the best kemp customized jewelry.  This is a Chennai-based store that sells the best antique sets and kemp sets.
This store is quite popular as Zivara Fashion Instagram store and has more than 22K Followers. This brand provides same-day delivery in Chennai. Their kemp sets are handmade and are made on a pre-order basis. Their best-selling designs are long harams, antique chokers, Lakshmi earrings, bangles, hip belt, chutti, anklets, etc.
Below we have presented some of the best-selling designs of this brand. Further below we have also shared Zivara Fashion review that you can take into consideration before buying.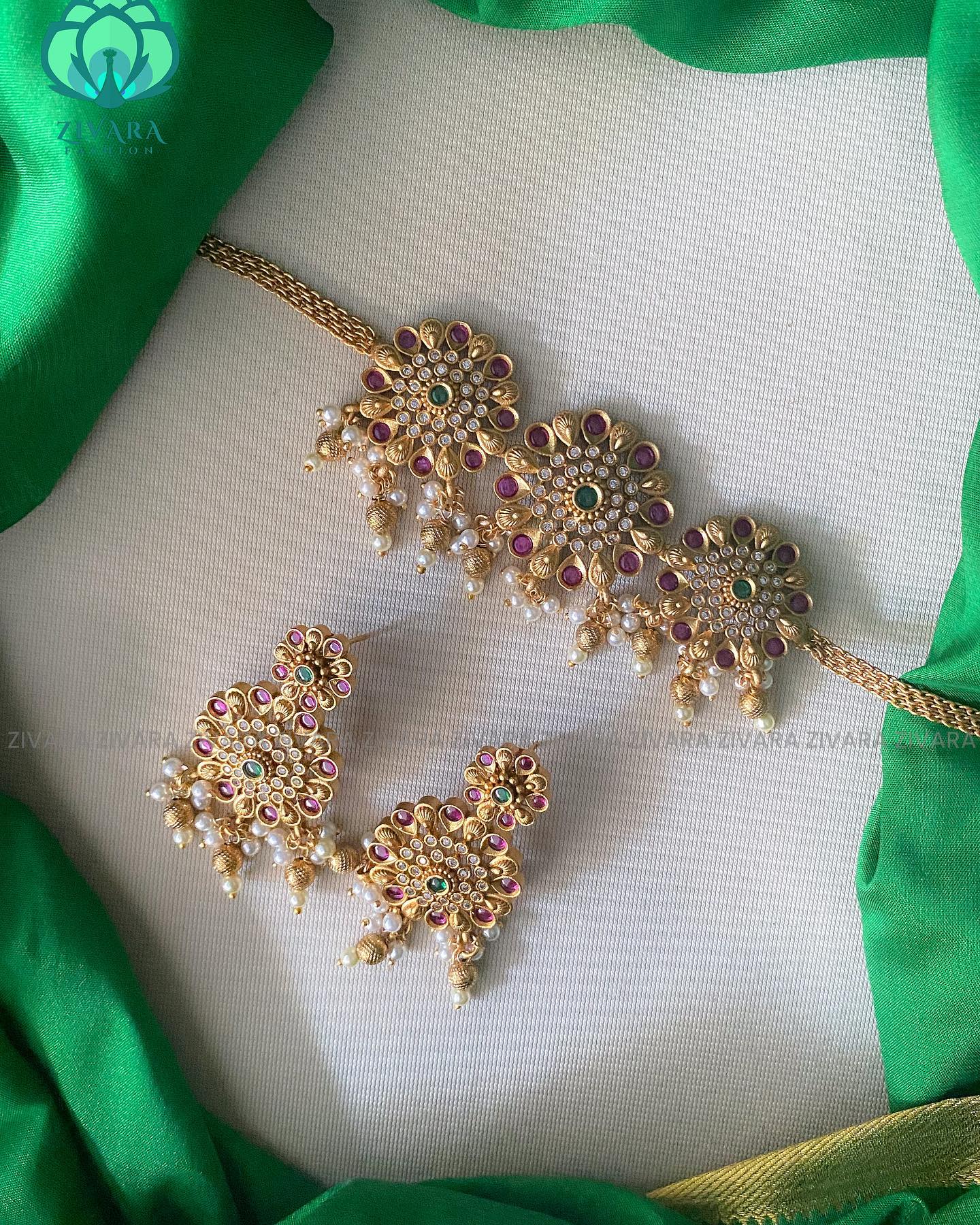 Zivara Fashion Review
Below we have shared just a few feedbacks. Click here to check more such customer reviews.
Brand Details :
Zivara Fashion Address
No 120 Dwaraka, ganapathy Street Guruswamy nagar , Madhanandhapuram, Mugalivakkam Chennai-600125
Website: https://zivarafashion.com/
Email: info@zivarafashion.com
Alternate: zivarajewellery@gmail.com
Contact Number / Whatsapp: +91-7904637312
Instagram : https://www.instagram.com/zivara_fashion/
If you want to check more such brand reviews or want to shop for such jewelry then check the section below this post.