Diamonds are everyone's best friend. Whether is it for men or for women, aged or young, all our eyes dazzle when we see a piece of diamond ornament. So each and one of us choose very carefully when purchasing diamonds. We take a lot of time to decide on the shop, cuts, carat, etc.
Especially women are very keen on choosing the best diamond bangles to stand out in the crowd. We at South India Jewels have made your work easy. Here we have chosen the best diamond bangle designs for you to select from. Tanishq is best known for its quality and designs in diamond jewelry. Their jewelry is fun-filled and colorful.
Tanishq Diamond Bangles have unique and exclusive designs ranging from simple once to intricate detailed designs. We have brought you select designs to show you their special designs.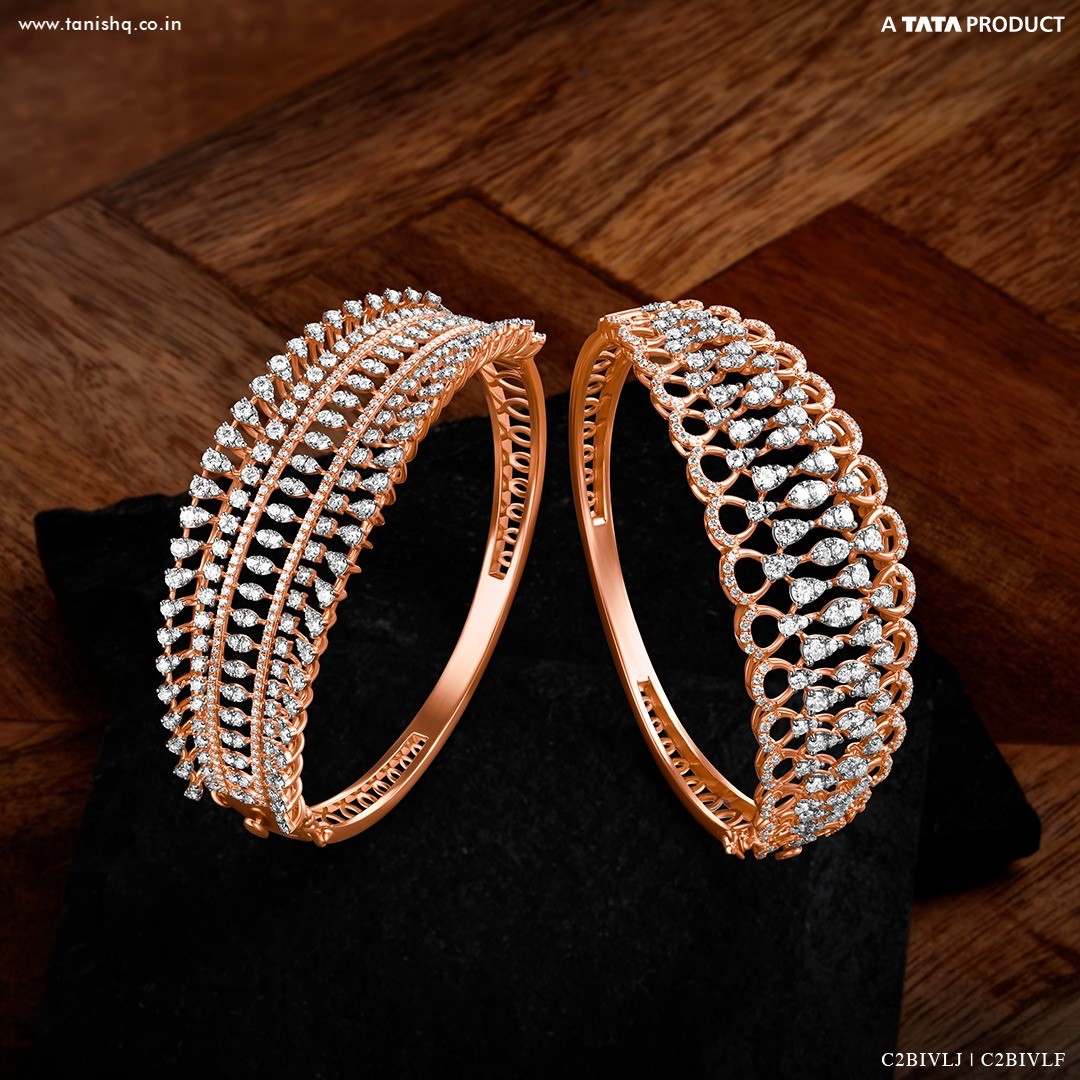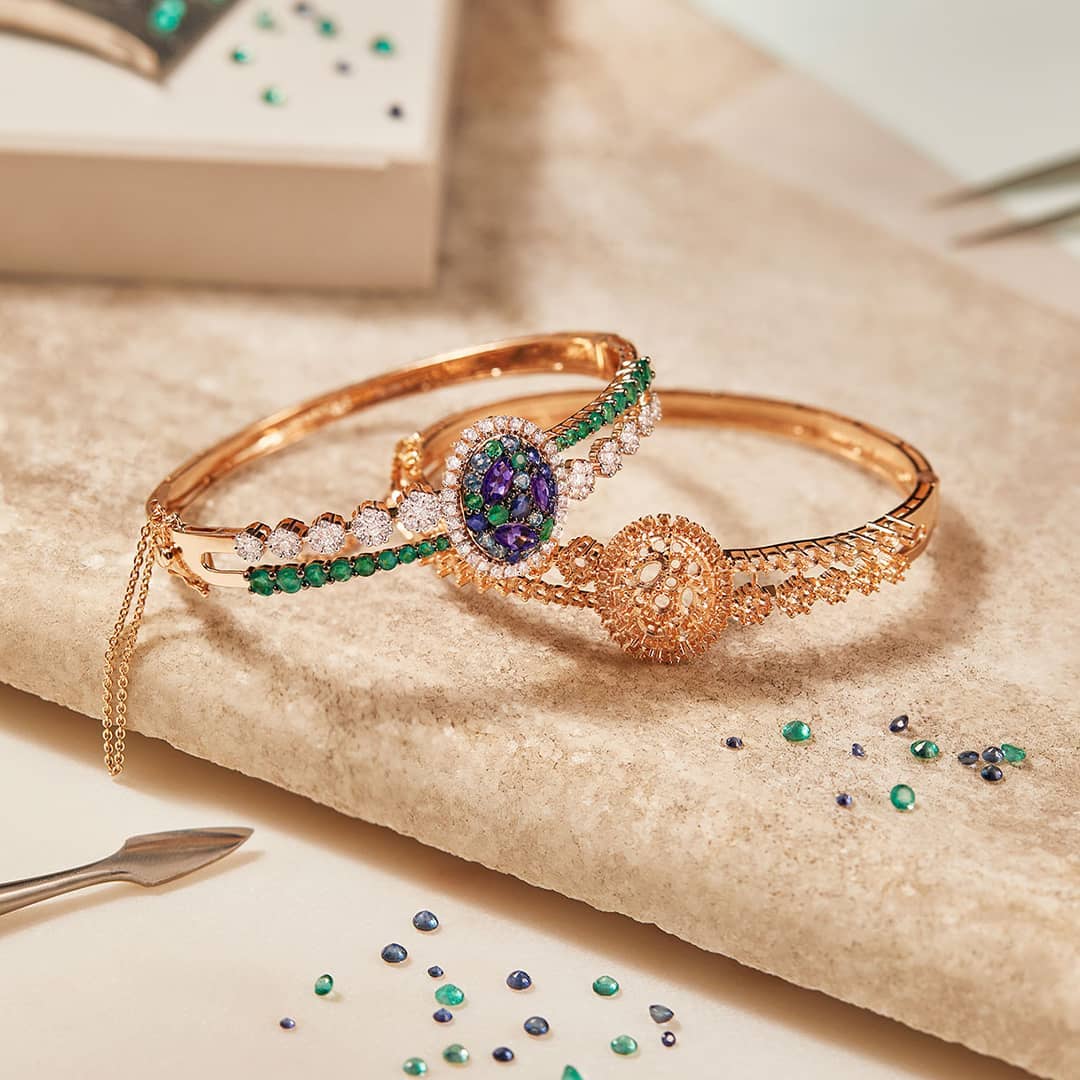 Tanishq boasts cool pieces of diamond jewelry suitable for occasions. Their handcrafted jewelry echoes the special feelings of each person. If you liked these designs, visit their Instagram page for more collections.
Anniversary Special Diamond Bangles
Red Stones And Diamond Bangles Set By South India Jewels!