Diamonds are women's best friend. This is an understatement. Diamonds have become a favorite of all genders across the globe irrespective of the age group. They have a special attraction when worn for any occasion and has an ability to blend with all outfits.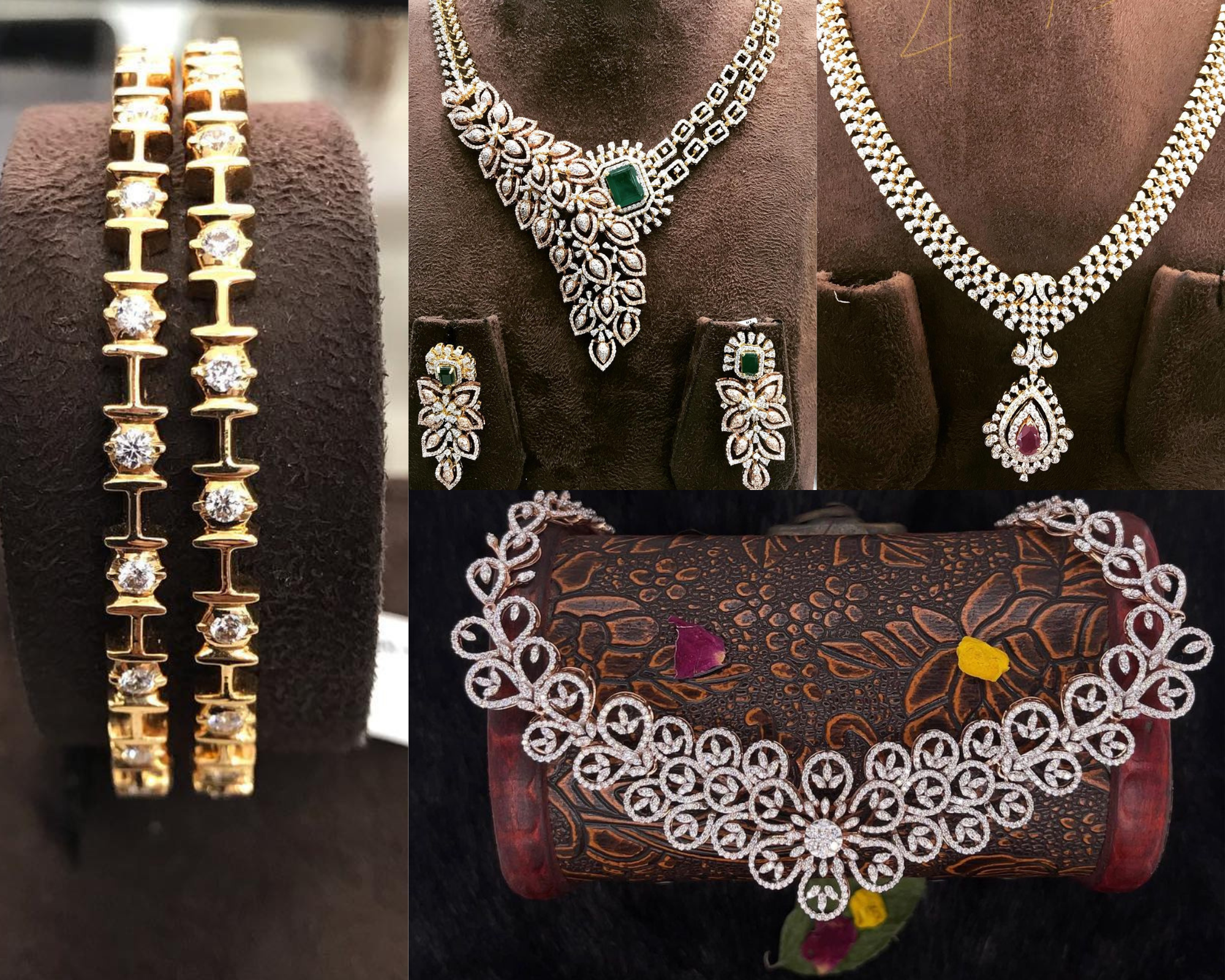 We at South India Jewels have brought to you a place where you can fulfil your joy of owning a diamond without any apprehensions. Chennai Diamonds is one stop shop for all your diamond needs. The use the finest diamonds in unique designs.
Their craftsmanship is very popular and give importance to minute details. Their collections range from earrings, neck pieces, rings, bracelets, bangles, nose pins, and so on. They specialize in solitaire jewels as per the requirements of the customers.
They pride themselves in providing you the perfect cut, clarity and color with respect to choosing diamonds. They keep updating their designs every season and customize as per customer demands. They have unique collections of rose gold, ruby, pearl all made as per the occasion.
The designs can be worn for any casual occasion, party or a big festivity. Their bridal collections are very trendy and cool. Their designer collection cannot be seen in any shop as they are specially designed by experts.
You should surely check their Instagram page for all the latest designs and customize a piece for your special reason.
Elegant neck pieces:
Ethnic bangles design:
Simple and amazing neck piece:
A grand neck piece with matching accessories:
A luxury ring with minute details:
Check their expandable bangle below:
An extravagant and stunning earring:
See what their customers tell about their jewelry
Brand Details
Chennai Diamonds
46 Cathedral road, Garuda building, Poes garden. Chennai – 86, India
Phone No – +91 8248879850
Instagram : https://www.instagram.com/chennaidiamonds/
WhatsApp – +91 – 82488 79850
If you are a diamond lover and love these designs, check their page for more collections.
We hope you like this brand's jewelry designs. If you want to read more such brand reviews or want to shop for similar designs then do check out the section below this post.