Kazana Jewellery is a leading jeweller in South India with fabulous gold jewellery collections. They began their journey in 1989 at Chennai. Over the period of years their popularity grew among the people for their unique collections, and now they have launched many showrooms all over India including Andhrapradesh, Karnataka, Pondicherry and Delhi.
Contact Details:
CORPORATE OFFICE (CHENNAI)
Khazana Jewellery Pvt Ltd.,
No. 252A, T.T.K Road,
Alwarpet, Chennai – 600 018.
Tel: +91-44-42297700
Email: corporate@khazanajewellery.com
Other showroom details can be found in their website.
Check below some of their interesting jewellery collections.
Kazana Jewellery latest choker necklace design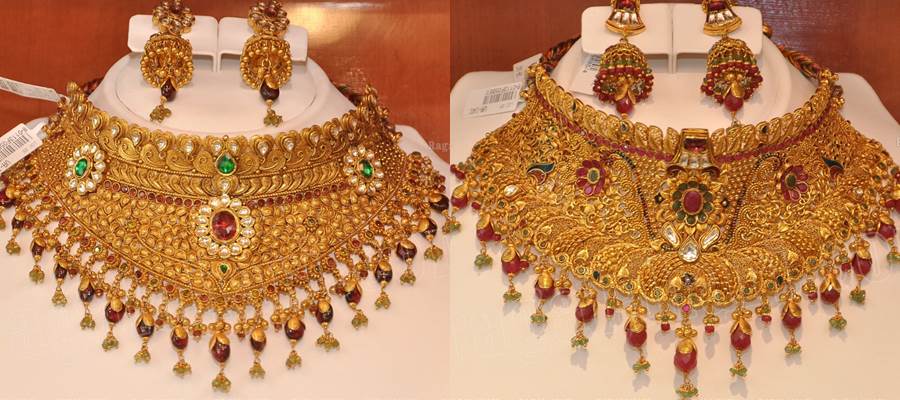 Huge bridal Choker set with matching jhumkas. The choker necklace set is studded with Kundan stones and adorned with floral motifs. Red beads are dangled at the end.
Kazana Jewellery Jhumka and Locket (Pendant) Collections: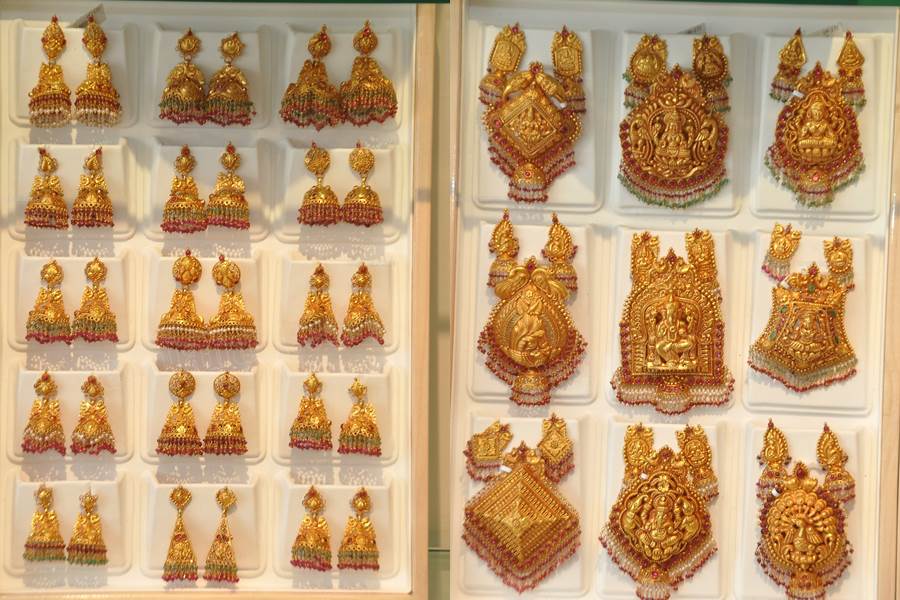 Array of antique jhumkas and temple jewellery pendants collections
Kazana Jewellery Long Haram Collections:
Beautiful long necklace sets designs
Tamannah For Kazana Jewellers:
Actress Tamannah for promoting Kazana Jewellery gold and diamond collections.
Photo Credit : Ragalahari.com