Real Gold Jhumkas are costly affairs. Instead of spending 40K on a single piece of gold jewellery is not a bright idea. There are plenty of other alternatives available. Below are the five best Jhumka patterns that every Indian woman must own. They can cover pretty much any event and they go along well with any outfit you choose.
Kemp Jhumkas:
There are plenty of kemp imitation jhumkas available in the market with the price range starting from 400/- rs. They are best substitute for the gold ones. They are utterly gorgeous and go well with any traditional outfits.
Stone Jhumkas:
Jewellery market is clouded with many gold plated stone jhumkas that could even make original gems shy away. These can be worn not only with saree but with salwar kameez  and other heavy work attires too.
Silver Jhumkas:
These are cheaper alternatives. These go well with any modern outfits. These are favorite picks among the college goers.
Terracotta Jhumkas:
These are handmade clay jhumkas gaining its popularity pretty fast. This comes in bright colours and get along well even with silk saree. These can be made by anyone. If you want to make this by yourself there are plenty of tutorials available on the net. Do check.
Quilling Jhumkas:
These are another homemade jewellery that comes in the budget range. These beauties are just made out of paper. Can you belive? These too, like terracotta jewels, get along well with many of the Indian outfits.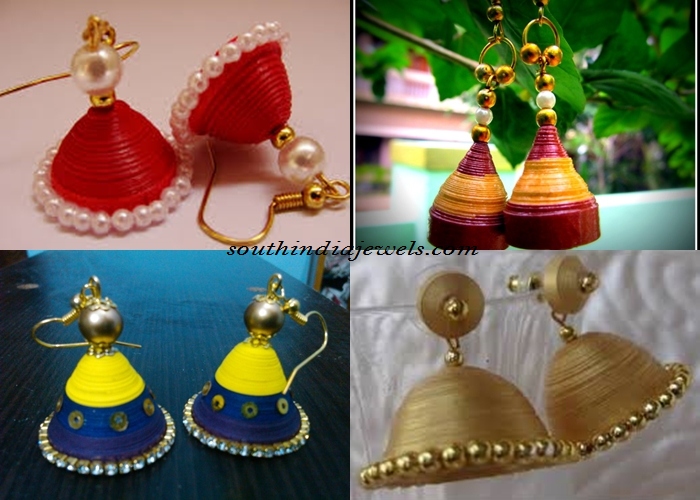 What are your favorite picks? What other alternatives do you suggest?