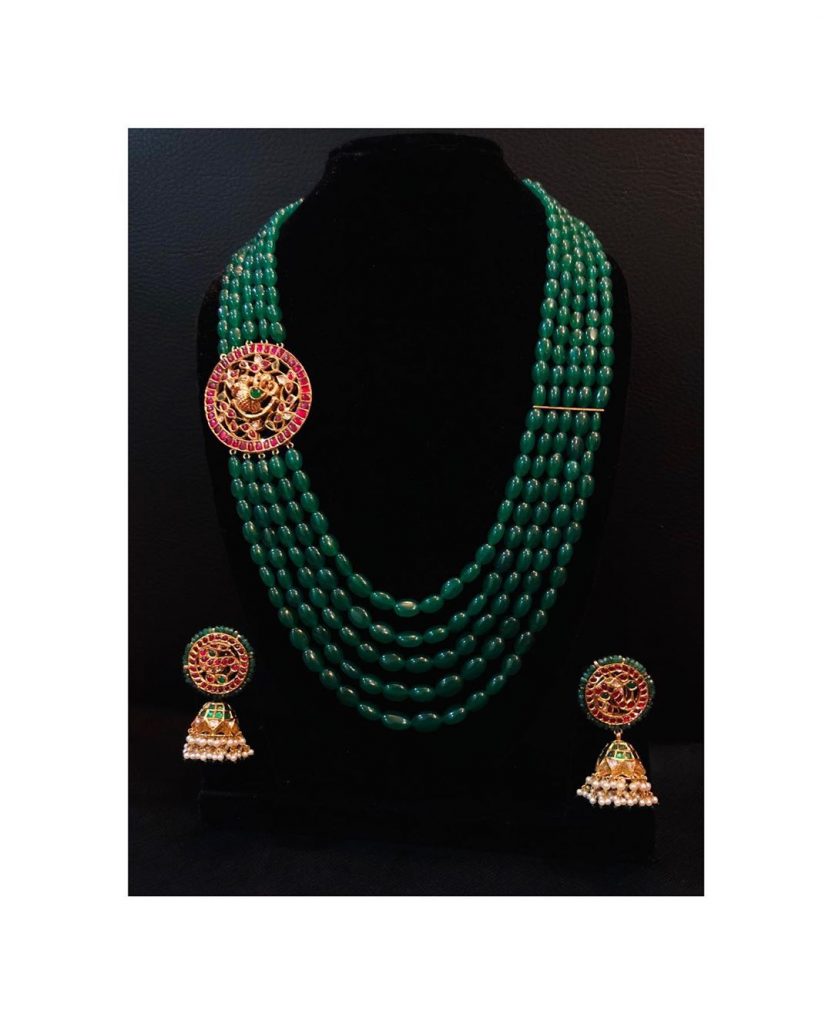 Amazing Emerald Necklace Set From Aarni By Shravani. Please click the below link to reach the seller directly.
For more details please contact.
Brand Name: Aarni by Shravani Instagram: https://www.instagram.com/aarni_by_shravani/ Facebook: https://www.facebook.com/AarnibyShravani/ Whatsapp: +91 77990 60861
If you don't want to miss all the latest designs, Join our whatsapp list to get instant updates – Join Now!