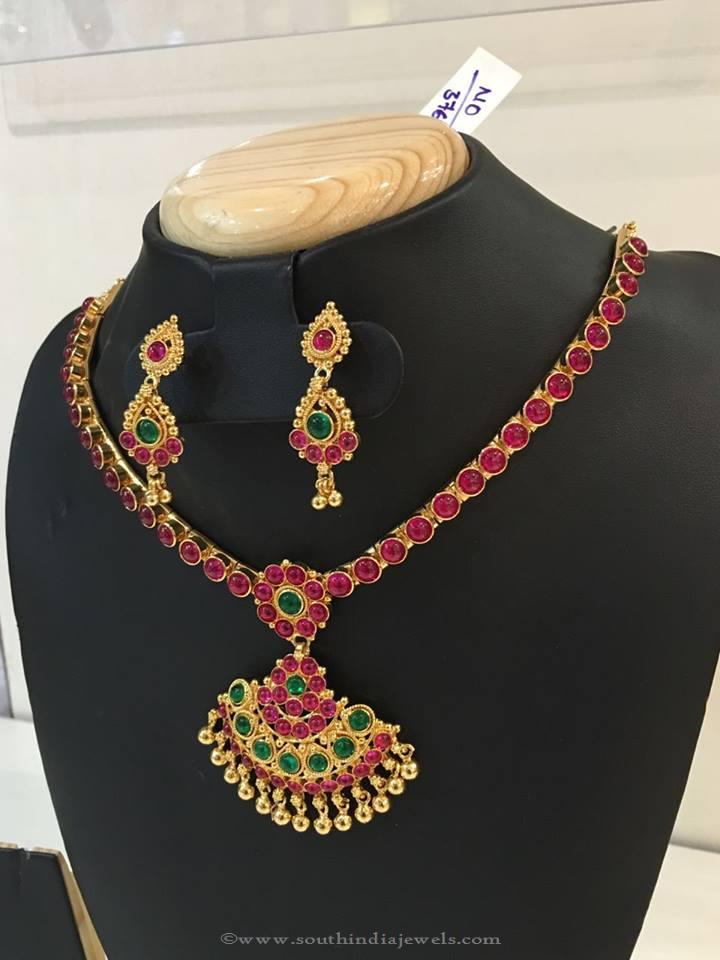 Beautiful 1 gram gold attigai set with earrings studded with kemp rubies and emeralds. For inquiries please contact the seller below.
Seller Name  :  Vanathi's fashion Jewell's
Contact No    :  9444437669,9042716427
Whats app     :  9042716427
More Details : Imitation jewels get in low price and good quality..supply to other countries . COD not available.