Home
Tags
Posts tagged with "Gold Bangles"
Beautiful 22k gold bangle designs. Check our gorgeous antique/temple/stone bangle collections.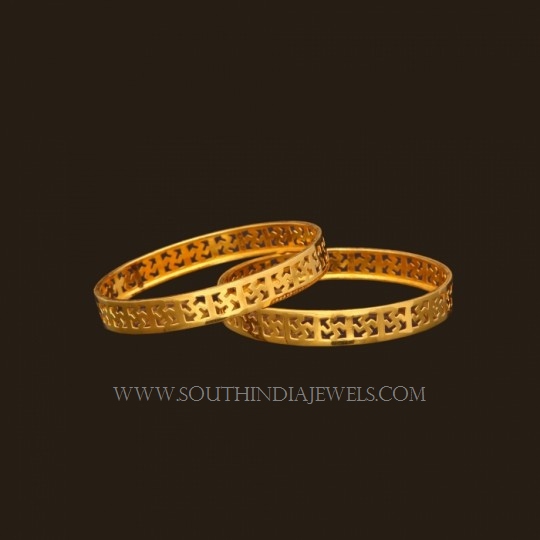 22k gold bangle design for daily use. For inquiries please contact the seller below.
Seller Name : Vummidi Bangaru Jewellers
Address : AB 149, 3rd Main Road, Anna Nagar, Chennai, Tamil Nadu 600040
Rani Seethai Hall, First Floor, 603, Anna Salai,Chennai – 600 006.
Contact No : 044 - 2829 2003, 2829 2004, 044 - 49033355
Website : http://www.vummidi.com/
22K gold latest gold bangles collection for kids. These baby bangles are light weight and crafted with cute images to adorn the baby hands.  For inquiries please check the seller at the end of the post.
Seller Name : Premraj Shantilal Jain Jewellers
Address : POT MARKET Opp BATA Rp road,Hyderabad, India 500025.
Contact No : 9700009000, 9951000005
Website : http://premshantijewels.blogspot.in/
Facebook : https://www.facebook.com/premrajshantilaljainjewellers/